For some reason I've had a hard time getting into Christmas this year. November was so amazing with my book release. For more information about that, how I've donated proceeds, and a chance to win a copy of my book, please go here: The Golden Sky by EC Stilson
This year has been incredible--the most memorable year I've ever had--maybe even more so than when Cade and I were homeless street musicians in Hawaii. From skydiving to visiting the Bahamas; from blogging each day to getting a book published.
Many tiny miracles happened so my book could be in print. On Zeke's birthday, November 18th, I went to his grave and left a published copy of his book there. It was my final way of saying goodbye. I can't describe how that felt. It was so bittersweet. At the time I had a romantic notion that God and Zeke were guiding me. I'd somehow leave the book and then the right person would find it and read it. Silly idea, I know, but that's still what I hoped for.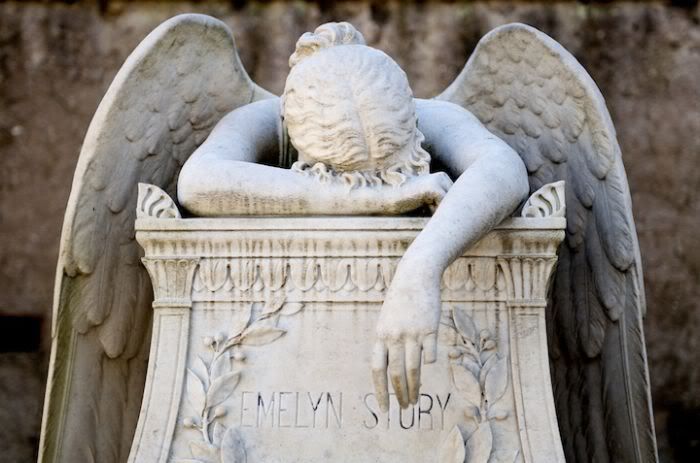 After returning from his grave, I wrote a metaphorical story about it on my blog. That one tribute took so much out of me. I cried and cried at the computer because I was finally saying goodbye--after years. You can read that story, about an old house and a woman who's finally ready to move on. Here's that link: My final tribute--for Zeke
Anyway, November moved into December. Cade and I started fighting really bad. My blog didn't see any of that because I cope with laughter. Then the washer broke; my laptop died; one of my best friends found out she needed to leave the state. Then to top all of that off, two days ago, Doctor Jones could have gone blind from putting chemicals in her eyes.
I sat on my bed and thought about how bad life sucks sometimes. Seriously. I remember when Zeke was dying. The whole experience was terrible, but somehow I got through. I prayed after remembering, because God had been the one who helped me the entire time.
"God," I prayed. "I'm worried about everything. It's Christmas and my life is falling apart. I don't know what I'm doing anymore. Please give me some sort of sign that you love me and we'll make it through."
The Scribe knocked on my bedroom door. "Mom? Are you okay?"
"Fine," I said. "I'm fine." I cleared my throat, then wiped the tears from my eyes. "I can be strong," my voice came out as a whisper. After all, it wasn't like Zeke was dying again.
I swear I can be such a pansy at times, though. Once my Aunt told me I'm her hero. I nearly laughed. Can you imagine me being someone's hero, yet I crumple when a washing machine breaks? What's my power, acidic tears?
Anyway, I went downstairs and hopped on the repaired laptop--that cost more than my life is worth, practically.
That's when the tides changed. I read a message on my facebook author page: EC Stilson | Facebook.
This is what the message said:
I loved your book and I left you a message here on facebook when you get a chance, you are a very busy woman!!! Thank You so much for sharing. May your family have a very Merry Christmas and may the New Year bring you a lot of Joy. :)
I ended up giving the woman my e-mail address and you'll never believe this next part.
I'm crying again as I write this. Sometimes God's goodness is so amazing, so overwhelming it's hard to process. We don't think He sees each of us and our needs, but He does.
Here's the e-mail she sent to me (which she generously said I could share with you):
Hi, I am sure you do not know me. You see Zeke's grave is right next to my sister's grave.
I did go out to put some Christmas decorations on my sister's grave and Zeke's, I have been putting a little something on his when I go out there as well, and I came across a copy of your book. I did take the copy and I will pass it on to my sister and my mom as well. It touched me in ways that you will not know. I am so glad you let us share in it. I cried when I read the part when Zeke passed as well as many other times. You are a very strong lady, and I am glad you wrote the book. I am sure you will help many moms and dads that have walked in your shoes.
I hope my sister is up there enjoying Zeke as well as a lot of your family members are. She loved children too.
I just wanted you to know how I felt and to let you know that I will continue to leave things on Zeke's grave if that is OK. I feel even closer to him now that I know his story.
We lost my sister to Breast Cancer at the age of 45, and I was very close to her.
Once again, I just wanted to say thanks. You are very talented. God bless you and your family. Take Care
This meant so much. Not only had she read the book, but she'd been leaving things on Zeke's grave. We live a good distance from him and just the thought that someone visited him when I can't--that was a blessing!
Here's part of my response:
The fact that you got the book and read it seems like a miracle to me. It's just amazing how things work :)
I'm so thankful that your sister's grave is next to my little boy's.
Here's her last response:

I felt the same way when I saw the book there. It was like it was there for a reason and I am so glad I was the lucky one to have picked it up. I am so glad you will let me leave things on Zeke's grave, I feel like he is part of us now too. What a great little boy and mom to have touched so many people and you still have a long way to go.
Reading that e-mail, I realized something important. There's a difference between letting go and saying goodbye. After all, when you say goodbye, you know you'll see each other again.
If you're struggling this Christmas, or just struggling in general, please know how much God loves you. It's amazing the miracles that can happen, if we just hope and pray for them. Thank God someone found the book; thank God He's watching out for all of us.
Merry Christmas!