This is gonna be busy! The kids and I are loading into the truck at 6am

for

a book signing that's a few hours away

.

I'm so excited though.
THE GOLDEN SKY has started selling again. I don't make very much per copy, but it feels amazing knowing that Zeke's memory is living on with even more people. What an amazing gift THAT is.
Just look, yesterday it made it to #1 for women's memoir.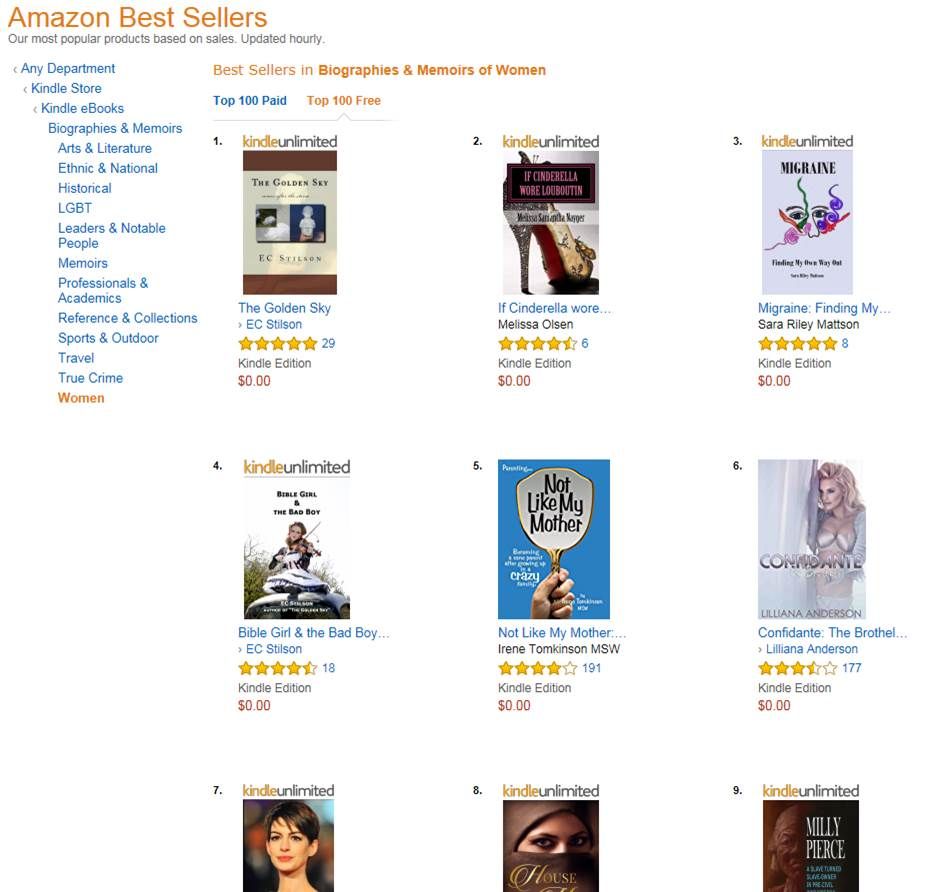 So, the signing is at:
Anyway, the signing today (2/25/17) will be at:
The Salt Lake Roasting Company
320 E. 400 S.
Salt Lake City, UT 84111
from 10am - noon
If you're in the area, I'll be ready to visit,
while enjoying some good coffee! :)
Don't forget about the awesome books that are either featured, or FREE until Monday.
If you're visiting my site for the Kindle Fire

Giveaway, please click here: Kindle Fire Entry