D

ear

G

od,
I stopped really praying to you the day Zeke died. I asked you to heal my son, but you didn't; at the time I thought you were on vacation or something. I get it now though, why he died--how certain things are meant to be. Too bad it didn't make the pain go away. That's when I quit praying, figured you'd do what you wanted no matter what my finite opinion was.
But I have to say, you shocked me this year.
I've prayed for signs and answers have surprisingly come, time and again. People said it was coincidence, but after a while, I started doubting them instead of you.
On Monday I hit an all-time low, set my pride aside and prayed for more than a sign--I REALLY prayed for your help.
I hate asking for stuff, like a spoiled child who doesn't get their way. I know it's prideful, feeling things should be done on my own. But last Monday, I apologized for not checking in more often, not telling you how glad I am for life, not explaining that I miss feeling as if you're always with me.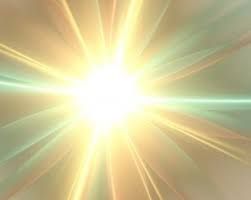 "I'm tapping out," I said Monday morning. "I know I'm not the greatest at praying. I'm not the most eloquent, or smart. I'm not the kindest, or the sweetest. I've made more mistakes than Eve. I suck, really. God, I've even denied you, saying terrible things out of hurt, or just to sound cool.
"I'm so sorry for betraying you. I don't deserve your help...your love...even your goodwill. I'm a backstabber to my maker--and maybe that's the worst crime ever known. But God, things have gotten so bad.
"I'm a single mom. My kids need so much from me. I feel like I'm gonna break under this pressure.
"God, I'm asking you for something--and you know I never really ask for stuff. I need a job--a good job. I don't know if you'll answer me; it'd be a miracle if you did. But really, I need help. I need...you."
I applied for 18 jobs after that prayer on Monday. So many people reached out to me, sending info and employer phone numbers. Help came from long-time friends, relatives I thought had forgotten about me, people I didn't even think liked me, some people I'd wronged. I cried over the emails, seeing how generous and kind everyone truly is.
"You're gonna make it," one person wrote--a person who never should have given my friendship a second chance. "You're stronger than you know, and you're going to make it despite what anyone might think! I'm pulling for you, friend."
Friend... She'd actually written the word. That kind of love and generosity floored me.
God, I saw your kindness in those actions--and it made me realize again, how amazing life truly is even during the worst trials. The darkness might come and surround us, but the Light, it has the power to make that darkness run.
One job spoke to me more than the rest. I crossed my fingers, hoping for the best because really it would be my dream job.
Tuesday morning they asked me to an interview that evening. On Wednesday I was already scheduled for a second interview. And by that same night, I had the job.
God, this might seem silly to some reading these words, like a Christmas letter a child sends to Santa, but I wanted to tell you where everyone can see.... THANK YOU.
I was so sad. I didn't know how I'd pay my bills, take care of my kids, even afford groceries, but that's all changed. I'm gonna work my little heart out, making my employer proud.
Thank you for loving me against all the odds. Thank you for forgiving me, even though I didn't deserve it. And thank you for surrounding me with good people who believe in me despite the odds.
I love you, God. And I want everyone to know that even though my life has been hard at times, you're still here for me and if you can be here for someone like me, I know you're there for them too.
I'll talk with you soon,
Elisa
P.S. I'll try to stop swearing when I'm with my friends. But that's going to take some effort. Here's to honesty!