I've felt

stilted

lately.
When Miss Priss read my blog, she let me have it--WHAM. Do you remember her? She's practically my mortal enemy. Well, that confrontation did not go well

.
If you'd like to read more about her beauty and RUDENESS, please go HERE.
Anyway, then The Golden Sky--my book about Zeke--started spreading like crazy. Suddenly everyone knew his story. I went bowling and a stranger stopped me in the parking lot. "EC Stilson!" she said. I just looked around. "EC! Eli

s

a, it's you. Everything you've gone through. When Zeke died and your dad had cancer. But so much of the bo

ok was filled with humor!

I'll never forget

it

. . .

W

ill you sign my book?" And she actually had my book in her car!
I kept looking behind me, thinking no one would recognize me and want my signature. I stuttered and she wa

ited kindly.

After a moment, we talked and I

smiled

. It made my day, really,

but that meeting marked the beginning of some bad times.
People in my memoirs started reading them. Great folks who I'd never written bad things about called to

apologize in case they'd hurt me.
"That wasn't you," I told one man.
"Thank God," he said. "I felt terrible

."
Another dear, DEAR friend called. "That was me," she said, describ

ing

a certain part of the story.
"NO, it wasn't. Tha

t'

s someone else who's related--twice removed--you don't even know them. Oh wait, do you know

so-and-so

? C

rap, you do.

" I bit my nails because I'd lied and it was her

!
"But we had this exact conversation

."
"And it's funny how many peo

ple I've had that conversation with."
I called back later and confe

ssed. She was great about it, but I cried for a long time.
The point is, my son died. I released his story so his life would c

o

ntinue somehow

;

I never meant to hurt anyone. But I was honest. THEY made those choices. If you've read the book, you might remember the woman who said, "Zeke would have lived if I

'd had more faith." Well, she even read the book!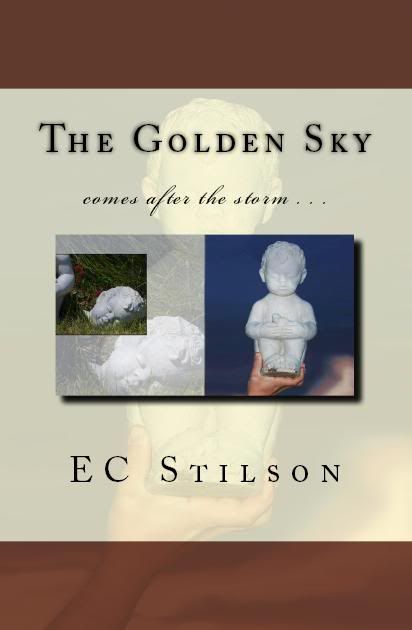 B

ut back to the point,

I'm a passive person. So for all of these people to call me, it's felt like the apocalypse. Most peop

le have been amazing, saying they're sorry. Others have been defensive claiming their family would never say such things. But everything in the book is true, and it's out there. Maybe I shot myself in the foot, or maybe I'm turning into a stronger person. Either way I feel stifled.
So many hilarious things have happened lately but I've worri

ed, thinking I

can't wr

ite about them.

But this morning I woke up

and decided

, Who Cares!

I'll write about the beautician who nearly shook, cutting my hair after she found out I'm a writer. "Will you write about me?"
Original

ly my answer had been 'no,' but after a comment like that? Hell, yes.
So, is it better to be prim and proper, to never 'tell it like it is' because

of the consequences?
I don

't think so.
I'm tired of feeling sti

lt

ed. If people don't like me, or what I write, it's okay. I want to be honest, to be a fant

astic writer, and the only way to get there is to keep writing what I know--writing it how it is.
Your thoughts

?